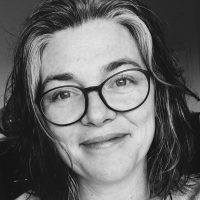 CL Walters
Contemporary Romance, New Adult Romance, Teen & Young Adult
Profession

Author & Teacher
As a kid, CL Walters, world revolved around two things: stories and make believe. She's built a real life around those two things: a teacher of stories and a writer of make believe.

Walters attended a high school in a small town in Oregon and college in a smaller town in Oregon which gifted her with treasures to fill her creative reservoir and most importantly, afforded her the ability to meet her life's partner. They married, and Walters followed her husband from Oregon to Hawaii (it was that or forgo the marriage).

She has two children, and several furry kids.

Walters says, "I read and write everyday."